Its getting Hot in Arizona!
I failed to plant my garden this year :(
I have been a SAHM for 3 days now, and havent gotten anything done..
I danced around the kitchen a little, and I took the trash out...
I made dinner twice.. One was great.. one was HORRIBLE! the first time I have ever actually followed a recipe to a T! and it was dry and gross..
we all had Ramon noodles instead.
Here are a few pics from this week
This is my son Riley.. He is 5 years old now!! That seems crazy to me,
& he is crazy to me,or at least his hair is :) I need to cut it.
5 years old, has got to be better then 3 and 4 were.
I Love this picture of Riley.. :) It fits his personality Perfect!
Here is our Pet :) He is a turtle, but on full moons.. He turns into a puppy :) I realize this is a supppper huge stretch for a "pet" in this weeks challenge.. but.. He is and always will be our Turtle.. but he makes a cute puppy too. :) (poor kid is gunna hate me when he is older)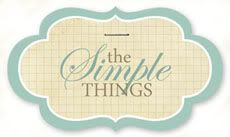 He likes sticks....
and he will even fetch :)
I couldnt decided if I liked the color, or the black and whites better.. what do you think?. :)
Lastly..
I beat my husband yesterday :)
well ok.. it was for my class assignment and its just makeup, but he was a trooper letting me "abuse" him for my injury documentation assignment on my crime scene photography class :)
I cant wait till school is over!! Just a few more weeks. yay
This almost looks like real blood huh..
My teacher told me how to make it, great for halloween later.