Wanna know more about the above picture??...
Visit my Family Blog
http://casey-riley-mike.blogspot.com/
http://crazydaisypictures.blogspot.com/2011/04/my-first-giveaway-fun-photo-challenges.html
On to the GOOD Stuff!
I couldnt be more Excited about hosting my First Giveaway!
BentGlassArtStudio is hosting this amazing giveway,
The best thing about their art is its handmade, and its Perfect for gifts! & that special something you have been looking for to make your home or special space more origina, and to reflex you!
Want to Win this?...
This Beautiful heart is handcrafted, and is perfect to hang in your kitchen, or bedroom.
Here are a few more fun things that Bent Glass Art Studio creates.
To enter.. Leave a comment :) about anything, and you will be entered,
Extra entries!..
"Like" Bentglassartstudio on Facebook
Here
(1 entry)
"Like" Crazy Daisy Photography on Facebook
Here
(1 entry)
Add to favorite shops on Etsy
Here
(1 entry)
Follow Crazy Daisy Pictures.. sidebar.. over to the right :) (1 entry)
Follow my family blog.. link is up at the top right (1 entry)
Purchase any item from BentGlassArtStudio (4 entries)
Make sure to leave seperate comments for each thing you do! :) & have fun with it!
Winner to be chosen on April 20th! :) & if you already follow! leave a comment so you can be entered!
There will be 2 winners! :) The 2nd random number chosen will rec'v 30% off anything at either of Bent glass art studio's sites! including free shipping! :)
Mother's day is right around the corner!! Have someone thats hard to shop for? this beautiful heart, might just be perfect!
On to the Challenges!! :)
We went to the Snow! the official Last Snow of the season anywhere around me! Guaranteed, since it reached 100 degrees last week, and then this week we got rain, and about 3 hours away in Flagstaff they had snow.
This is my Child... He is funny..
See that spot of Snow on the center of his forehead?... That was ME! Having FUN!! I think throwing snowballs is the only "ok" reason to throw something at your childs head without people judging you. & maybe empty lightweight tupperware when that said child is being a..."Hemroid" -AKA- pain in your butt. :) It was a challenge trying to take snow day pictures while a 5 year old is tossing snowballs at you.
Faith @ Simplicity challenge this week is = two
Two Flags..
She offers online photography classes, and her photo's are Beautiful! I look forward to taking one within the next few months!
The Paper Mama is one of my favorite places to visit everyday, her challenge this week is = black and white :)
The simple things...
Our Turtle.. dressed as a little bear.. His First Snow, on His first Birthday.. Those are the moments I will remember.. Always
ahhh the linky is broken..
http://rebeccacooper.blogspot.com/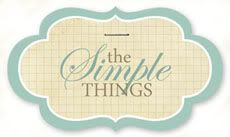 April SHowers... Happy Monday People!