This is my best shot :) for the Best Shot Photo Challenge!
My boys.. playing in "our pool".. yeah thats right, we're cool, we have a Crab pool, lol :) It was 111 degrees today..
Theme: Anything :)
So I had to enter my Very favorite photo of the week..My sweet Son, first time in sprinklers.. He liked it at first.. then.. Just stood there for a few mins letting the water fall on his face. Then I got this face.. The.. I dont know if I want to cry face. eventhough its sad, its beautiful
Happiness.. as soon as my hubby walked outside.. these are the little faces I got.. Yay Daddy!!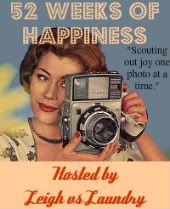 Thanks to everyone at Trendy Treehouse!! I was photo #1 last week for the first picture here. I was so shocked I nearly peed my pants! :) There were so many amazing shots and I was Happy to be one of them :)
Going on vacation next week! Im so thankful we get to spend a week in Missouri, where I hope it will be cooler! and I know there is so many awesome things to take pictures of! :)
Have a great week everyone!